CV & Skills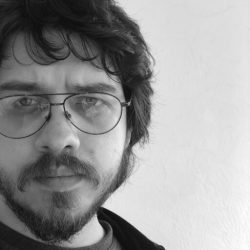 Highly experienced and versatile web & design professional (senior-level) with over 15 years of freelance UI/UX, web, graphic & animation ads production experience, as well as a strong background in product management. I create websites, various mobile & desktop software, video, print & outdoor advertising, and logotypes with my great colleagues.
Currently interested in new AI products & marketplaces. Seeking opportunities to leverage my expertise in design & management to contribute to the success of innovative projects, while addressing the unique challenges faced by small and medium businesses.
Email: artur@netsvetaev.com
Main Skills
UI/UX Design and Management: Proven ability to create intuitive and visually appealing user interfaces, while effectively managing design projects from conception to completion.
Experienced in working with AI generators like Stable Diffusion and GPT-4, using their capabilities to improve design and development processes, creating fully functional prototypes in a short time frame.
Proficient in producing engaging video ads for IT services, combining creativity and technical skills to deliver captivating visual content.
Graphic Design (various mediums): Skilled in designing graphics for diverse mediums, including print and digital platforms, with an eye for aesthetics, typography and attention to detail.
Presentations for funds and clients: Experienced in creating compelling presentations for attracting funds and engaging clients, effectively communicating complex ideas and value propositions.
HTML/CSS, Wordpress: Proficient in HTML/CSS coding and WordPress in the past, so I really know how it works.
Additional Info
Strong interpersonal and communication skills, enabling effective collaboration with cross-functional teams and clients.
Detail-oriented and committed to delivering high-quality work, ensuring accuracy and precision in all design deliverables.
Constantly staying updated with the latest industry trends and technologies, enabling me to provide cutting-edge solutions and stay ahead of the curve.
Selected Experience
Sep 2022 — May 2023
UI/UX Designer at Invoke AI
Freelance, International team
Provided GUI design and UX consultations for the open-source Stable Diffusion fork called InvokeAI, ensuring optimal user experiences and intuitive interfaces.
Oct 2018 — Today
UI/UX & Product Manager at Use4Coins
Montenegro / Bulgaria
Develop and continuously improve UI, advertisements, mobile apps, and videos for Use4coins.com, a price tracker for Amazon's marketplace items. Streamlined the user experience, resulting in increased user engagement and satisfaction.
Feb 2019 — Sep 2022
UI/UX & Product Manager at Remworker
Montenegro / Indonesia
Designed the website/web app and user interfaces for Remworker.com, an IT job platform catering to various roles such as Data Entry, Marketing, Customer Service, and Writing. Created intuitive and visually appealing designs, enhancing user engagement and facilitating seamless navigation.
Mar 2014 — Today
Owner & Product Manager of Openmonte
Bar, Montenegro
Established and currently manage OpenMonte.com, a prominent Montenegrin website providing news, assistance with residence permit applications (2015–2021), online grocery delivery (2019–2021), and comprehensive tourist information.
Developed mobile applications to offer tourists comprehensive information about the country and popular destinations.
Successfully cultivated and grew the largest russian communities on Facebook and Telegram related to Montenegro (news, jobs & events), effectively engaging with the target audience.
Nov 2009 — Nov 2012
Designer & Art Director at IDFY
Russia
Successfully completed over 100 projects encompassing web design, video ads, mobile apps, and games. Mostly as a Web Designer, Art Director & Project Manager. Demonstrated creativity, technical expertise, and strong project management skills to deliver successful projects and achieve client satisfaction.
Dec 2008 — Sep 2009
Designer at Design for Humans
Russia
Various little websites & logos as a designer and manager.
Dec 2004 — Avg 2008
Web Designer, HTML Coder
Freelance / Studying
Clients' Quotes